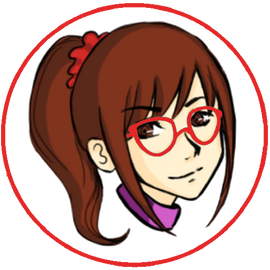 Daphne Nitsuga
---
actress | vo artist
full resume available upon request
film
| Project | Role | Director/Client |
| --- | --- | --- |
| False Front | Taylor | Patrick MacDonald |
| HvZ | Narrator, Sarah | Jacques Manjarrez |
| Paper Jam | Jenny | Ariel E. Baez Acevedo |
| He Who Lives in Hidden Lakes | Tammy | Eleusinian Productions |
| They | Sarah | Joe Garstki |
| Morumotto | Bela | C'airra Cortez |
| The Four Stages of Love | Mandy Olson | Samantha Creager |
| Flight Risk | Wren | Sophia Pierre |
| Wabi Sabi | Kane | Jacques Manjarrez |
| The Hidden Driver | Marissa | Matthew Levin |
Voice over
| Project | Role | Director/Client |
| --- | --- | --- |
| Protocol | K239 | Genevi Engle |
| Valence | Journalist | Hug House Productions |
| Just Us | Lisa Kang | Jazmen Darnell Brown |
| The Call of the Flame | Scarlett | Rubbish Log |
| Sem: Adventures Across Time | Gina McNeal | TS Wieland |
| Inn Between | Min | The Goblin's Head |
| Miriel Saga | Naga Edoum | NG+ Studios |
| The Archmage Legacy | Min | Story Sight Studio |
| Caffeine: Victoria's Legacy | Oceane Lamb | Kikai Digital Games |
| Life's Forfeit - Joyful Edition | Antwortet | Two Thingz Productions |
| Reverse Falls: The Game | Mabel Gleeful, Pacifica Southeast | Giddy Fresh Studios |
Training
| Training | Instructor | Year |
| --- | --- | --- |
| Animation and Video Game Clinic | David Sobolov | 2020 |
| ImproVOlogue | Julie Maddalena Kliewer | 2020 |
| Acting Studio Chicago - On Camera 1-2 | Doug McDade, Coburn Goss | 2019 |
| Second City - Improv for Actors 1 | Jay Steigmann | 2019 |
| Adventures in Voice Acting: Workshop B | Tony Oliver | 2019 |
| Acting Studio Chicago - Level 1-4 Core Classes | Christina Gorman, Sarafina Vecchio, Gretchen Sonstroem, Adrianne Cury | 2018- 2019 |
| Adventures in Voice Acting: Intermediate and Advanced Workshops | Tony Oliver | 2018 |
| Acting Studio Chicago - Beginning Voice Over | Allison Latta | 2017 |
Skills
ADR, character voices, character singing (mezzo-soprano), accents (Queen's English), Japanese language (intermediate), dance (hip hop, basic ballet, Filipino cultural), drawing (digital and traditional), improvisation, IT break-fix and troubleshooting, rock climbing (bouldering, top-roping), basic computer programming, basic martial arts (Shotokan, Tai Chi), musical instruments (piano, xylophone, various percussion instruments)
home studio
Audio-Technica AT2020 Condenser Microphone + PreSonus Audiobox USB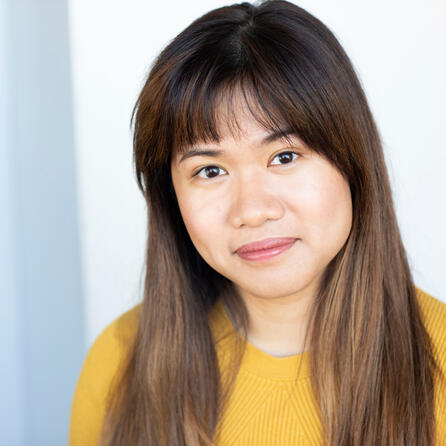 Daphne Nitsuga is an Asian American Actress, Voiceover Artist, and Performer based in Chicago. With her roots lying in Humorous Interpretation, Daphne became interested in voiceover during her early teen years through video games and animation. Her pursuit of this interest lead her to taking theater classes to hone her acting skills. It was in that educational institute - and through her connections with a classmate - that lead her to do her first on-camera short film. She's been bouncing back and forth between being behind the microphone and in front of the camera ever since.
Daphne has had the honor of working in films, promotions, video games, audiobooks, and commercials for clients such as NBC, Kikai Digital Games, Story Sight Studio, Upkey, NG+ Studios, and many independent film makers. Daphne prides herself in versatility, being able to perform a variety of roles in both voiceover and on-camera.
Daphne is represented by Gill Talent for on-camera work.
To contact Daphne regarding bookings or other inquiries, please e-mail [email protected]
Representation (On-Camera):
Gill Talent
April Williams | [email protected]